>

TTK Pte & Philippine partners' Successful Event in Manilla
+ Toggle navigation
TTK Pte & Philippine partners' Successful Event in Manilla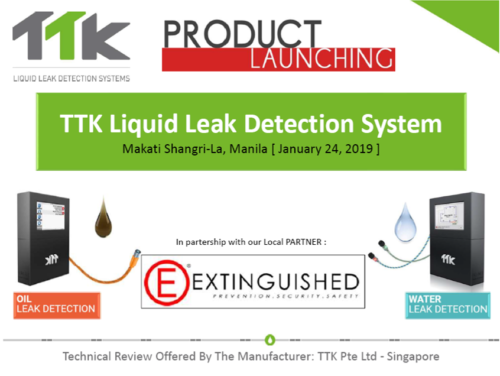 A big "thank you" to all clients that joined us at the Product Launch event at the Makati Shangri-La Hotel in Manilla (Philippine) on 24th January 2019.
This event brought together more than 140 VIP guests from the leading engineering consultants, end users and contractors, and was the fruit of the hard work of our local partner Extinguished Inc, a specialist for prevention, security and safety in Data Centers. Thanks to all the team for this successful event!

The technical review was presented and animated by the Sales Director of TTK Pte Ltd, Louis Bonneval. The most recent features of TTK products - including the fuel sense cables and remote access from Web to FG-NET panel, among others – were showcased.