>

TTK Project Case Study: TTK at MBC Building, DUBAI
+ Toggle navigation
TTK Project Case Study: TTK at MBC Building, DUBAI
TTK WATER LEAK DETECTION SYSTEM AT MBC BUILDING, DUBAI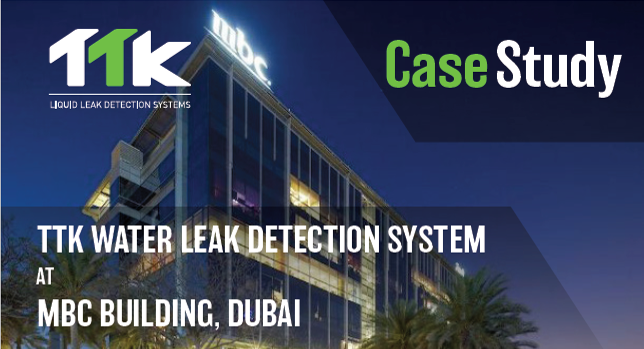 View the case study in PDF format. 
Project Background
The chilled water (CHW) pipes network runs from ground floor to 6th floor in the tower, in most of the case, directly within the sensitive areas, such as mechanical room (where the AHU is situated); server room (above the CCUs and the racks) and above a live broadcast studio.
About MBC Group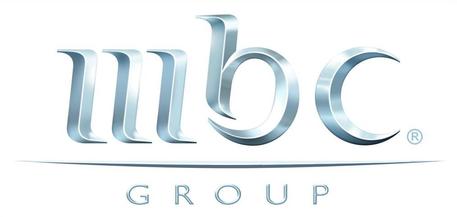 The Middle East Broadcasting Center (branded as MBC or MBC Group) is the first private free-to-air satellite broadcasting company in the Arab World. It was launched in 1991 as the first privately owned and independent Arabic satellite TV station. MBC Group provides multiple channels of information, interaction and entertainment.
Project Requirements
The client needs a reliable leak detection system to detect any water leakage from chilled water (CHW) pipes at an early stage.
In the event of leakage being detected, the client requires only the concerned solenoid valve to be shut down automatically. The client does not want to affect the water supply of the entire cooling system for a minor water leak in an insolated area.
TTK's Solution
Sense cable: To protect the horizontal and vertical chilled water pipes, TTK proposed the addressable water sensing cables with braid (FG-ECB). This cable is water sensing with an external polyethylene based braided jacket surround which keeps the water in place around the cable, enabling efficient detection.
Every length of FG-ECB cable is independent thanks to an embedded microchip which makes the configuration of BMS interfacing at cable level (instead of zone / output level) possible, with a single cable or group of cables in the same area linked to one solenoid valve.
In the case of a leak occurring, only the water supply pipe in the concerned area will be shut down, thus avoiding affecting the entire cooling system.
In total, 70 lengths of water leak sense cables FG-ECB are installed along the chilled water pipes, in both a horizontal (above ceiling under the domestic water
pipes and under the carpet in corridor) and a vertical position along the pipes.
Monitoring panel: The nine embedded and programmable volt-free relays in the FG-NET digital monitoring panel are configured to control the solenoid valves. In addition, this panel has the added benefits of integration with BMS via RS232/485 Modbus communication protocol, email notification, and remote  monitoring through the client's web interface.
Installation of FG-ECB cables in the false ceiling of studio area:
| | |
| --- | --- |
| | |
| Horizontal & vertical chilled water pipes equipped with FG-ECB cables: | |
| | |