>

TTK Project Case Study: TTK at Dubai Exhibition Centre
+ Toggle navigation
TTK Project Case Study: TTK at Dubai Exhibition Centre
TTK WATER LEAK DETECTION SYSTEM AT EXPO DUBAI 2020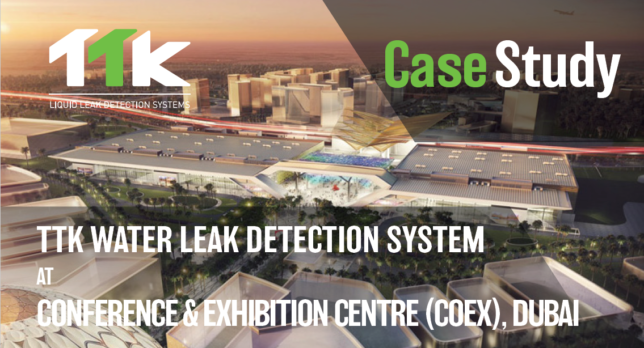 View the case study in PDF format. 
About DEC
The Dubai Exhibition Centre, DEC, is a vast events venue comprising 45 000m², spread across two campuses, housing a theatre, auditorium, multi-purpose halls, meeting rooms, amongst others.
The Dubai Exhibition Centre will hold Expo 2020 Dubai: the first World Expo to be held in the Middle East, Africa, and South Asia (MEASA) region, and largest ever event to take place in the Arab world from 1 October 2021 to 31 March 2022.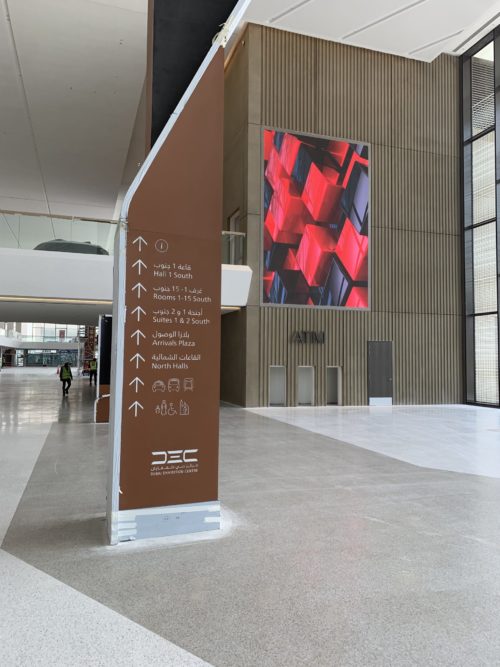 Project Requirements
Some 2 600 service pits carrying each of them up to 16 water pipes are located inside the two exhibitions hall (North & South). An early detection and precise location of any water leak within a service pit is required. In case of a leak, the client requests the alarm to be reported and monitored on the centralized building management system (BMS) via TCP/IP.
An efficient water leak detection system capable of detecting multiple simultaneous water leaks with precise location 24/7 on critical zones as Data Center, MEP Plant room, MEP shafts, chilled water pipe trench, CRAC unit trench and a large number of technical areas – such as domestic pump rooms, ETS (energy transfer service) rooms spread on the site.
TTK's Solution
Point Sensor:
To ensure an early leak detection inside every service pit, a water point sensor (FG-ECP in "L" shape) is installed (as shown photo on the right). It triggers an alarm as soon as it detects water or break to the cable. The high visibility LED on box lid enabling quick identification of the box status in real time (green for normal, red for leak and off for cable break). The 20 cm length sense cable connected to the box resets automatically within seconds after clearing the leak, thanks to its non-absorbent design. Finally, the protection marking of the point sensor's enclosure is IP67 protecting it against dust and water.
In this project, 2 600 point sensors are connected to 22 FG-NET monitoring panels, themselves are interfaced to BMS for a 24/7 monitoring via BACnet over TCP/IP.
Digital Water Sense Cable:
The various lengths of addressable sense cables FG-EC (3, 7 or 15 meters) are installed in the critical areas as data center and technical areas including CHW pipe trench, water services trench, ETS room, fire pump room, domestic pump room. In the case of water on the cable, it alerts the monitoring panel with the accurate location. Since each sense cable has its own address (thanks to the embedded microprocessor), leaks can be detected simultaneously and reported to BMS.
Monitoring panel and BMS interface:
In total, 29 FG-NET panels monitor the entire site with over 2 600 point sensors and 3 000 meters of sense cables.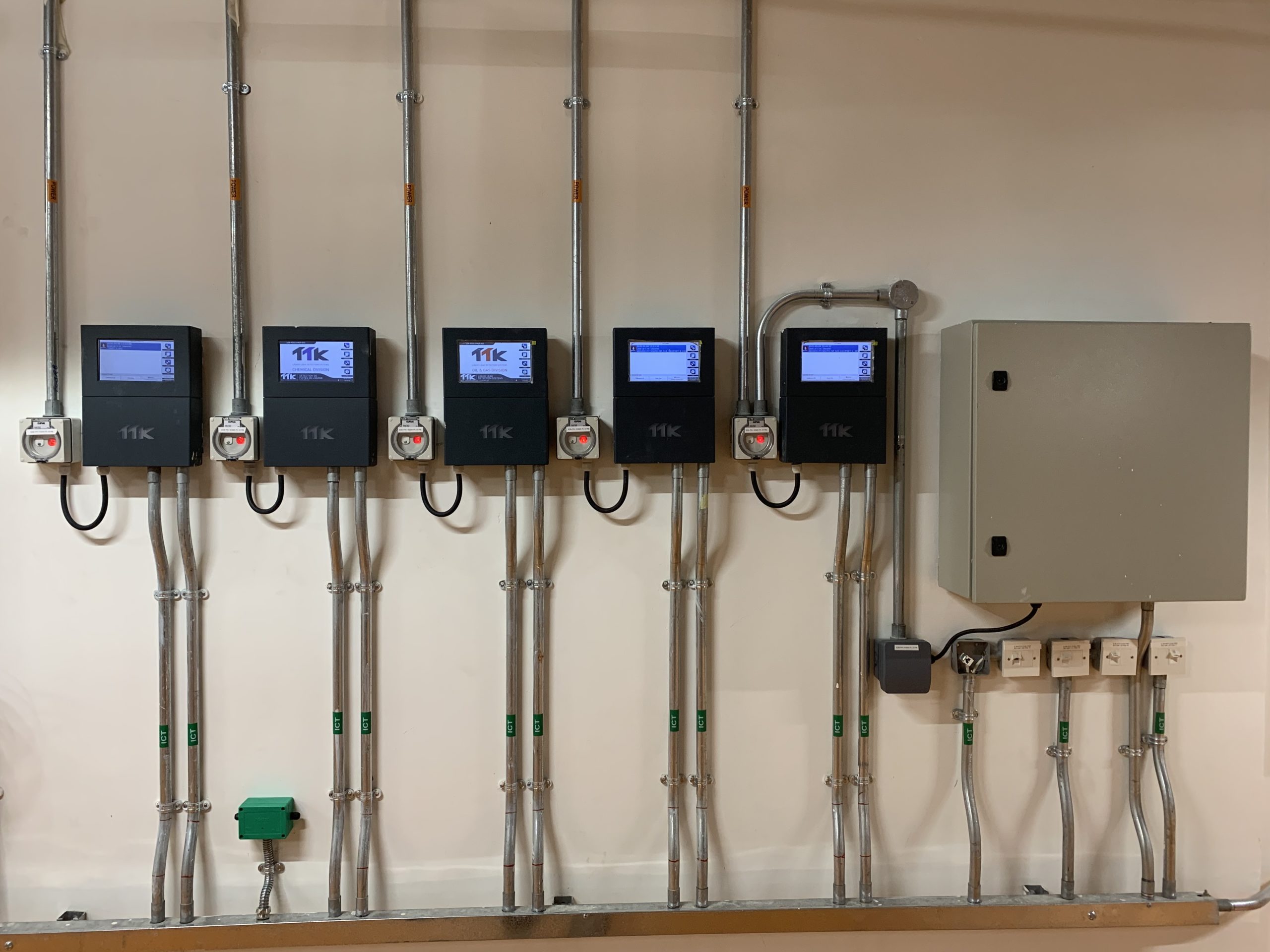 As required by the client in this project, alarms with detailed information are monitored in the BMS Graphics via an interactive map.
Information includes:
Leak Alarm
Leak Location (Name of sensing cable)
Leak Location (In Meters)
Cable Break Sensor
Cable Break Bus
Cable Break End of Circuit
General Alarm
Panel Healthy Status
Contact us if you need support on your water, acid or hydrocarbon leak detection project.